⭐⭐⭐⭐⭐ 2280 reviews
Top-Rated Copper Infused Compression Socks: Reliable All Day Leg Comfort
Offer 3 Includes Everything Below
 6x All Black Copper Infused Compression Socks
 Healthy Legs, Happy Life E-Book
 Extended 2 Year Warranty
 Free 3 Day Express Delivery
 24/7 Priority Customer Service
 30 Day Money Back Guarantee 
Size Guide
Regular price
$249.99 USD
Sale price
$89.99 USD
Unit price
per
Sale
Sold out
⚠️ Low Inventory
Details And Benefits

The Alpha Copper Infused Compression Socks (15-20mmHg) are a technologically advanced solution to improve blood circulation, reduce swelling, revive tired feet and legs and control odor caused by bacteria. Unlike most compression socks, our copper infused compression socks provide maximum support while also giving the user complete full range of motion and comfort.

Copper ions embedded into the fabric turn the regular material into natural, non-chemical, long-lasting, germ-fighting material that protects your skin from a host of bacteria, odor and other potential infections.

✔Reduce Swelling
✔Enhance Circulation
✔Control Foot Odor and Bacteria
✔ Travel support
✔ Improve athletic performance
✔ Speed post workout recovery
✔ Speed surgical recovery
...and more!
Care Instructions

How to wear the Alpha Copper Infused Compression Socks:

First, take a shower or wash your feet, making sure to dry them thoroughly, especially between the toes to prevent athlete's foot.

Put them on in the morning when swelling is lowest.
Sit in a chair with a back for support.
Hold the top of the sock with one hand. Then with your other hand, reach inside the sock and push your arm all the way through until you grab the toe.
When you have a firm grip on the toe, pull your hand back through the sock, turning it inside out but leaving the tips of your fingers in the toe of the sock.
Put your toes into the toe of the sock, and gently roll and slide it back over your heel.
Then use your fingertips or palms to slowly roll and slide the sock all the way up your leg.
The Alpha Copper Infused Compression Socks can go straight into the washing machine (hang to dry in order to prevent stiffness).

We recommend you buy 2 pairs so you can still heal your legs while the first pair is being washed. You should wear your compression socks consistently every day if you want to see visible, fast results.

*Material: 70% Polyester, 20% Nylon, 10% Spandex
View full details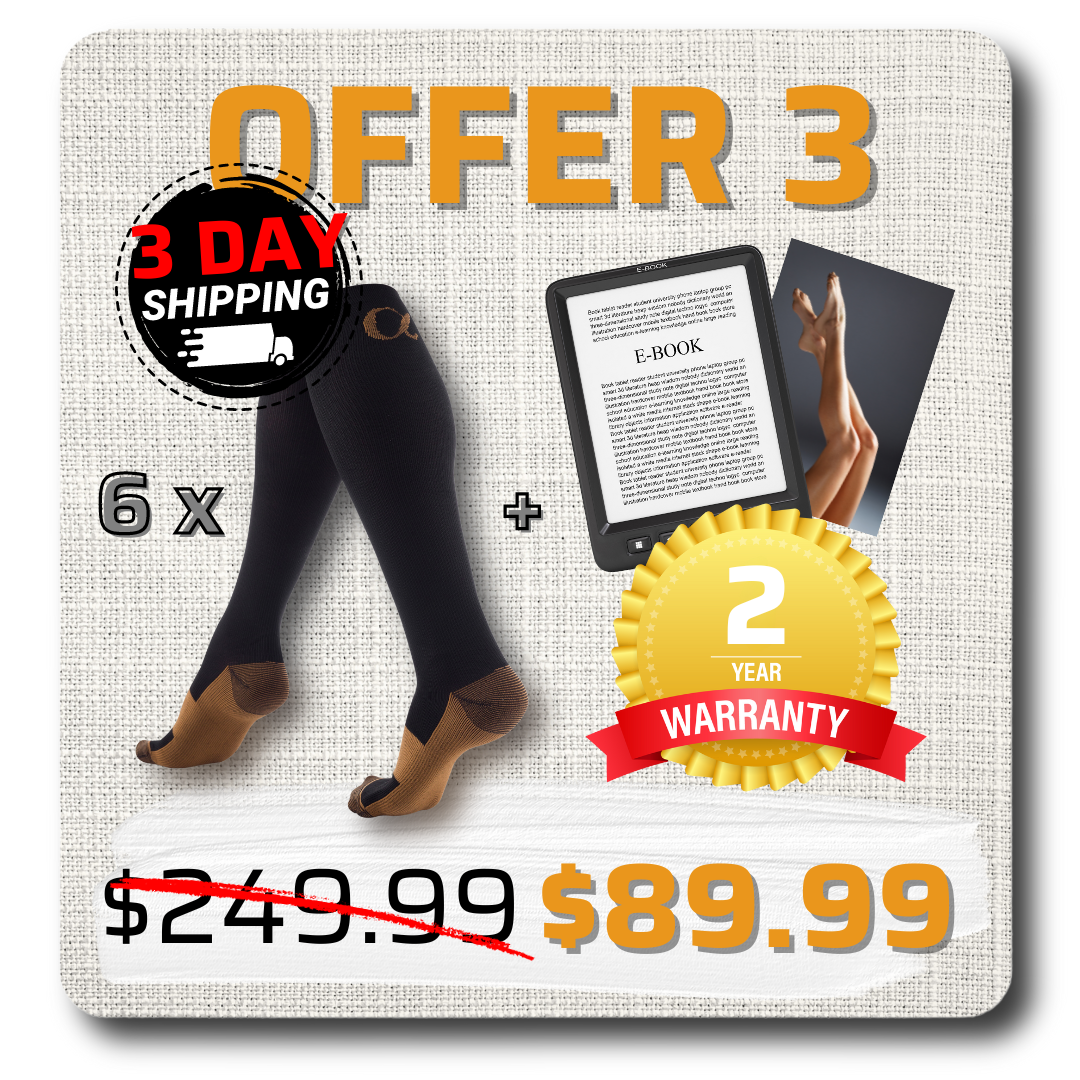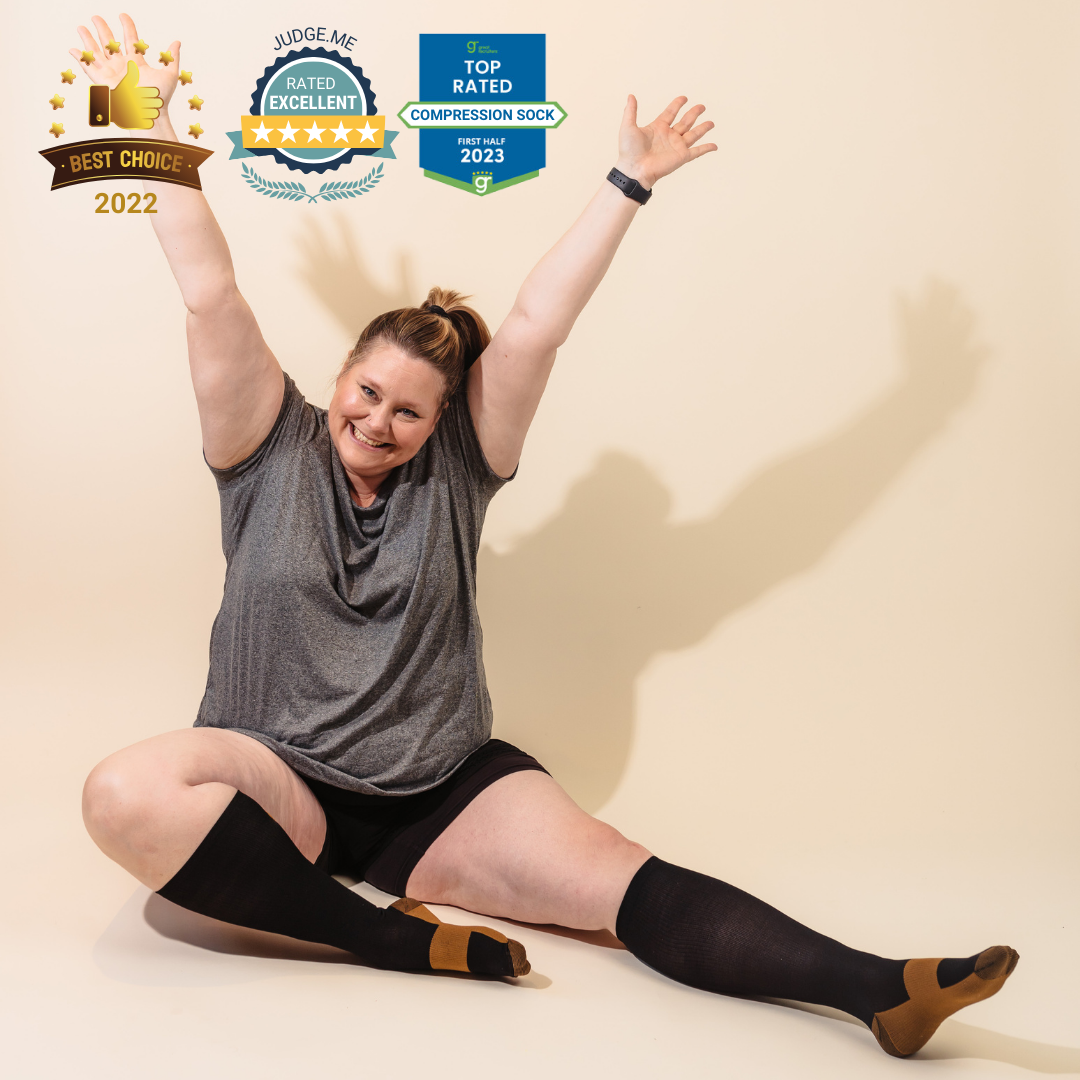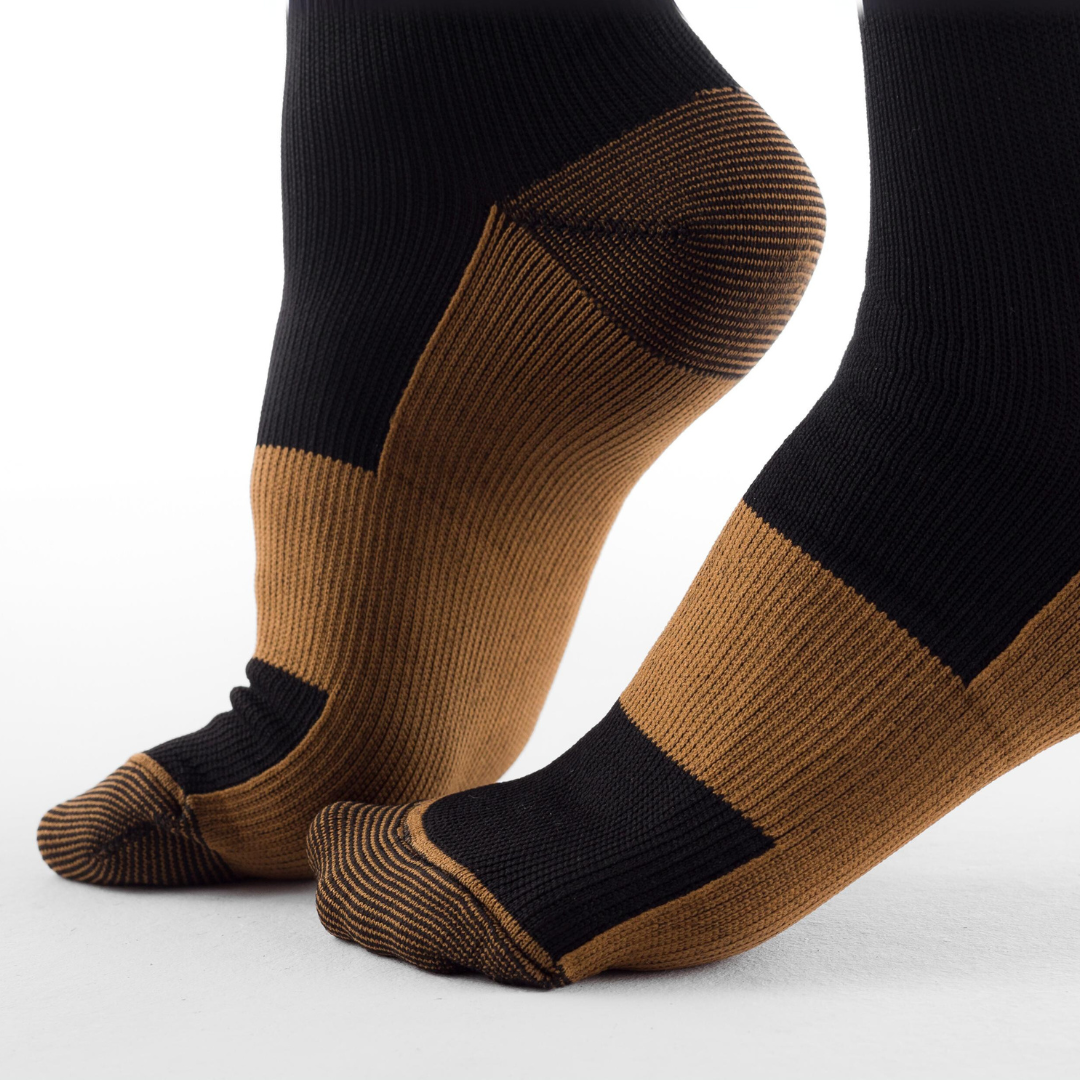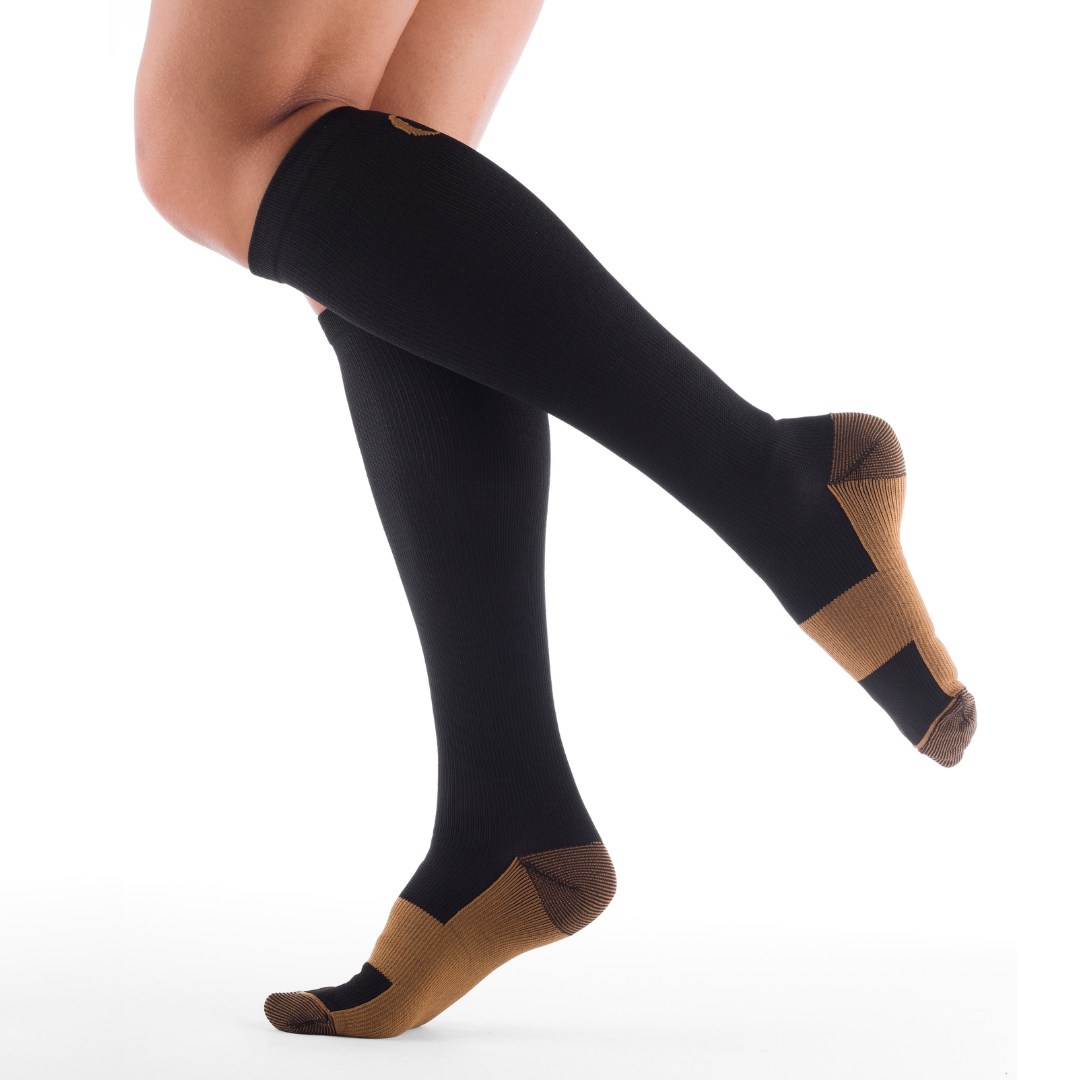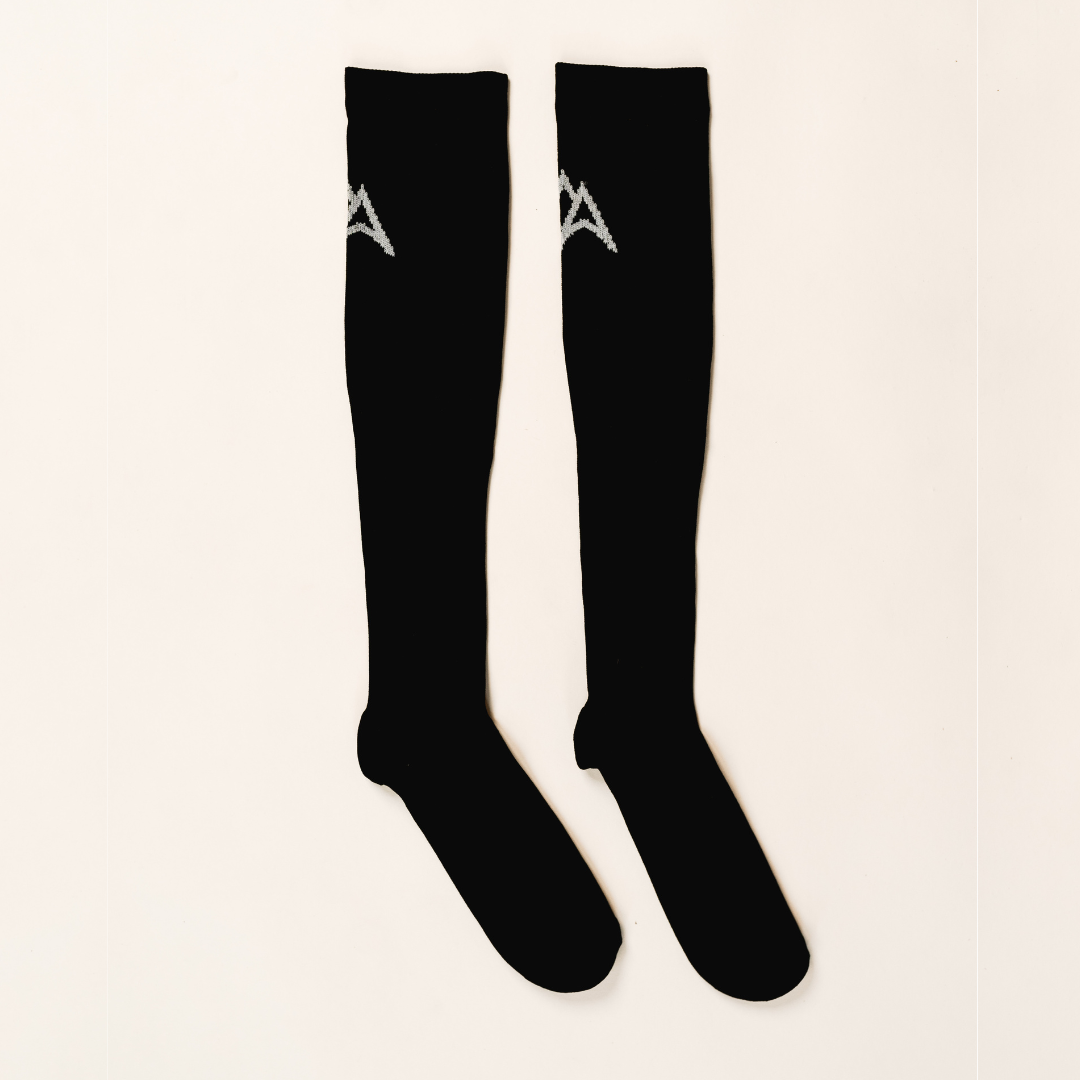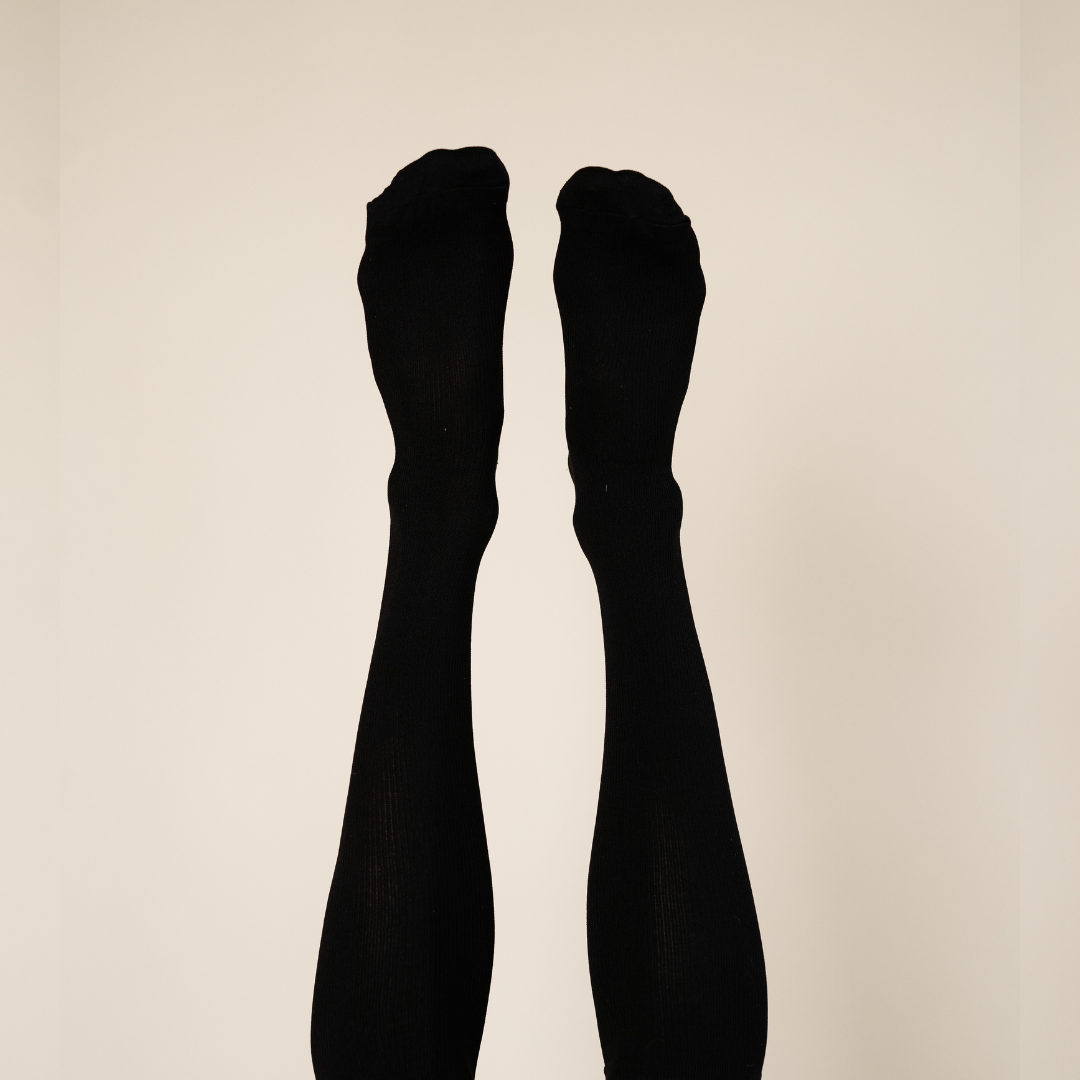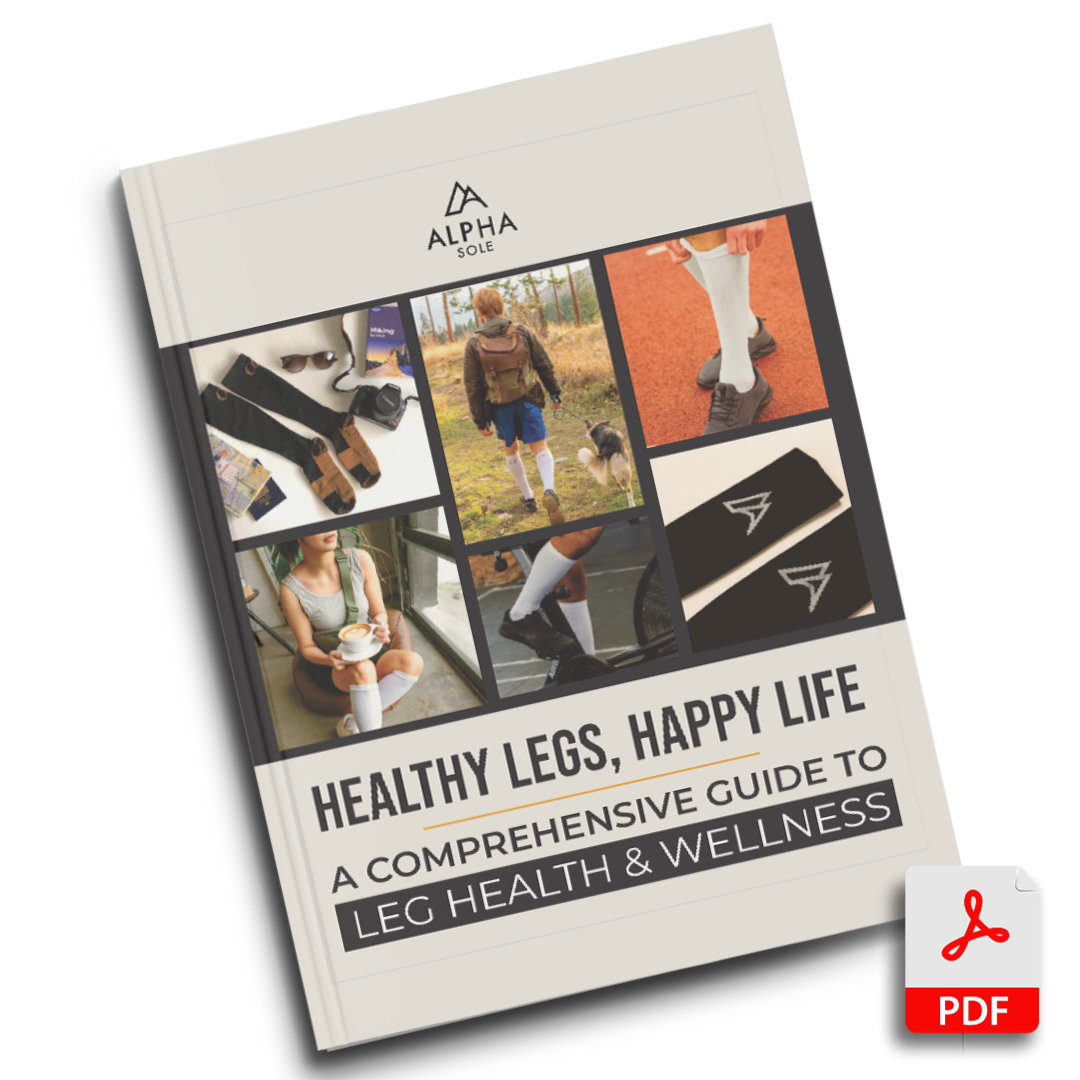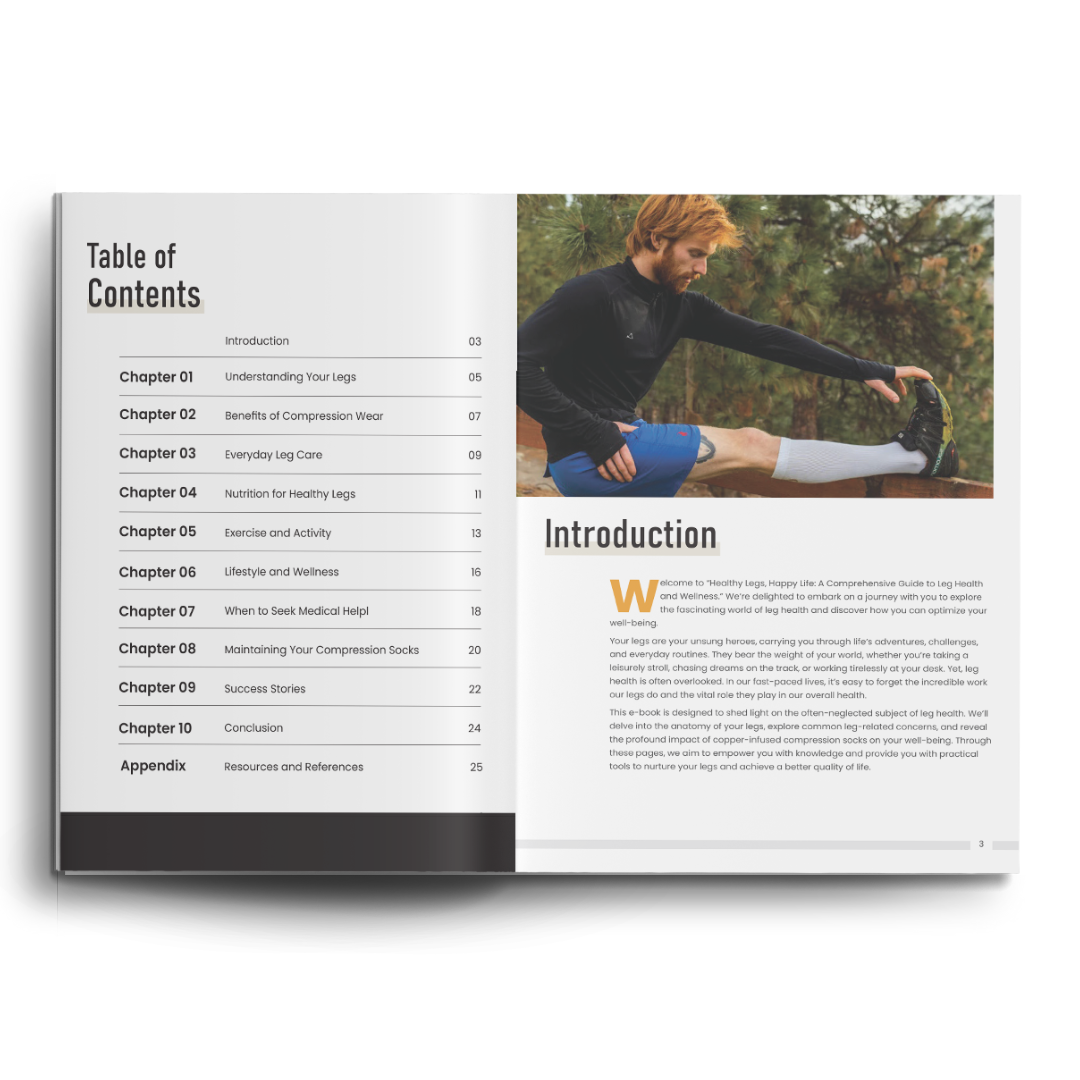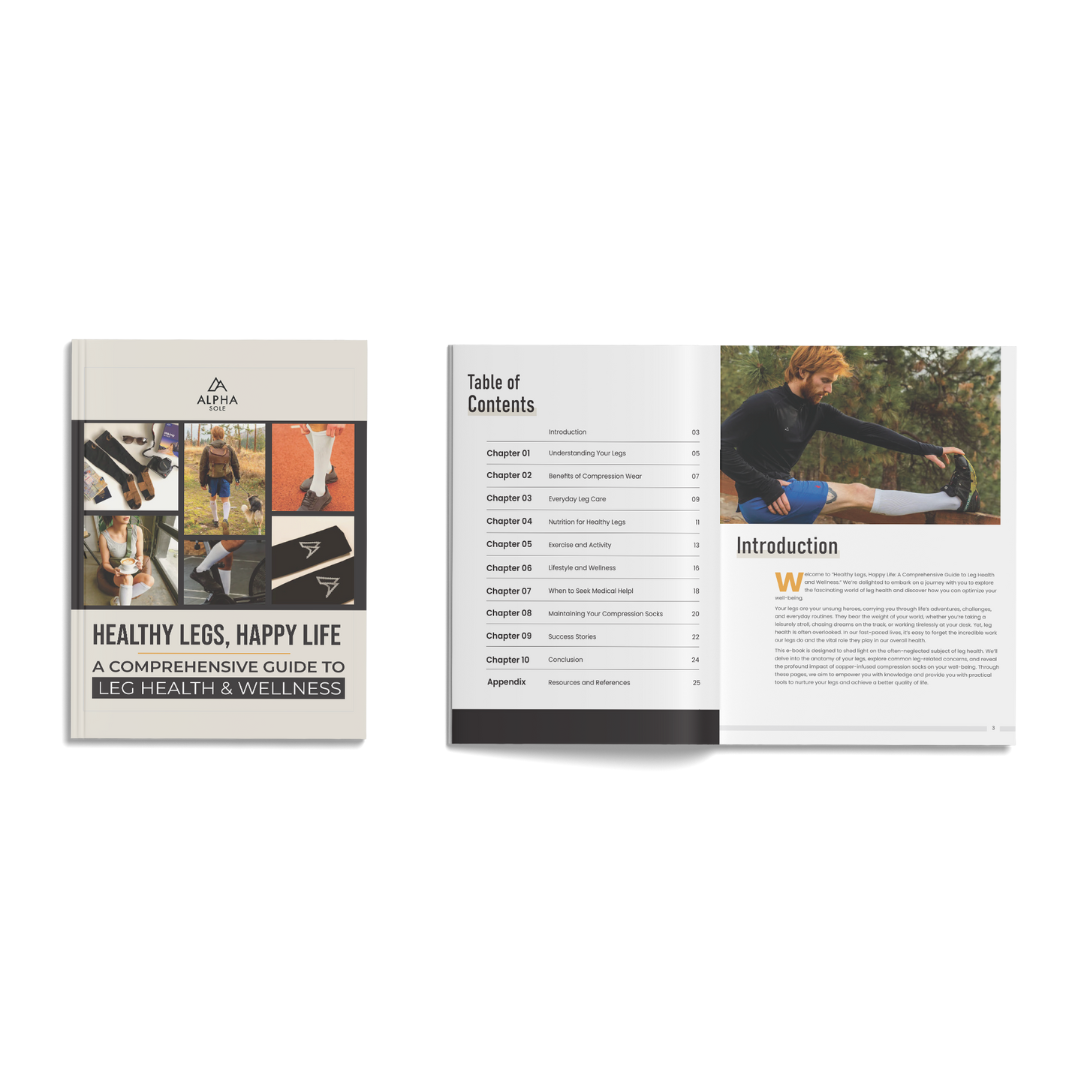 Size Guide
Featured In



COPPER SOCK
NORMAL SOCKS