Regular price
Sale price
$29.99 USD
Unit price
per
Sale
Sold out
Dive into "Healthy Legs, Happy Life: A Comprehensive Guide to Leg Health and Wellness"! This PDF e-book is your ultimate companion for embracing leg health and vitality. Inside, you'll discover everything from understanding the magic behind compression wear and how it benefits your legs to practical exercises, nutrition tips, and lifestyle habits that support vibrant leg health.

Explore the secrets to reducing swelling, enhancing circulation, and keeping your legs feeling refreshed and revitalized. Filled with easy-to-follow advice and real-life stories from people just like you, this e-book offers a road-map to happy, healthier legs and a more active lifestyle. Delve into leg anatomy, discover the significance of nutrients, and pick up stress-relief techniques that nurture your legs and overall well-being.

Unravel the wisdom within these pages, and learn how to incorporate the power of compression socks into your daily life, ensuring your legs are well taken care of. Whether you're seeking tips for reducing leg fatigue, understanding leg conditions, or simply aiming to maintain healthy legs, this e-book is your go-to source for all things leg health. Get ready to walk (or run!) towards happier, healthier legs and a brighter, more vibrant life!
View full details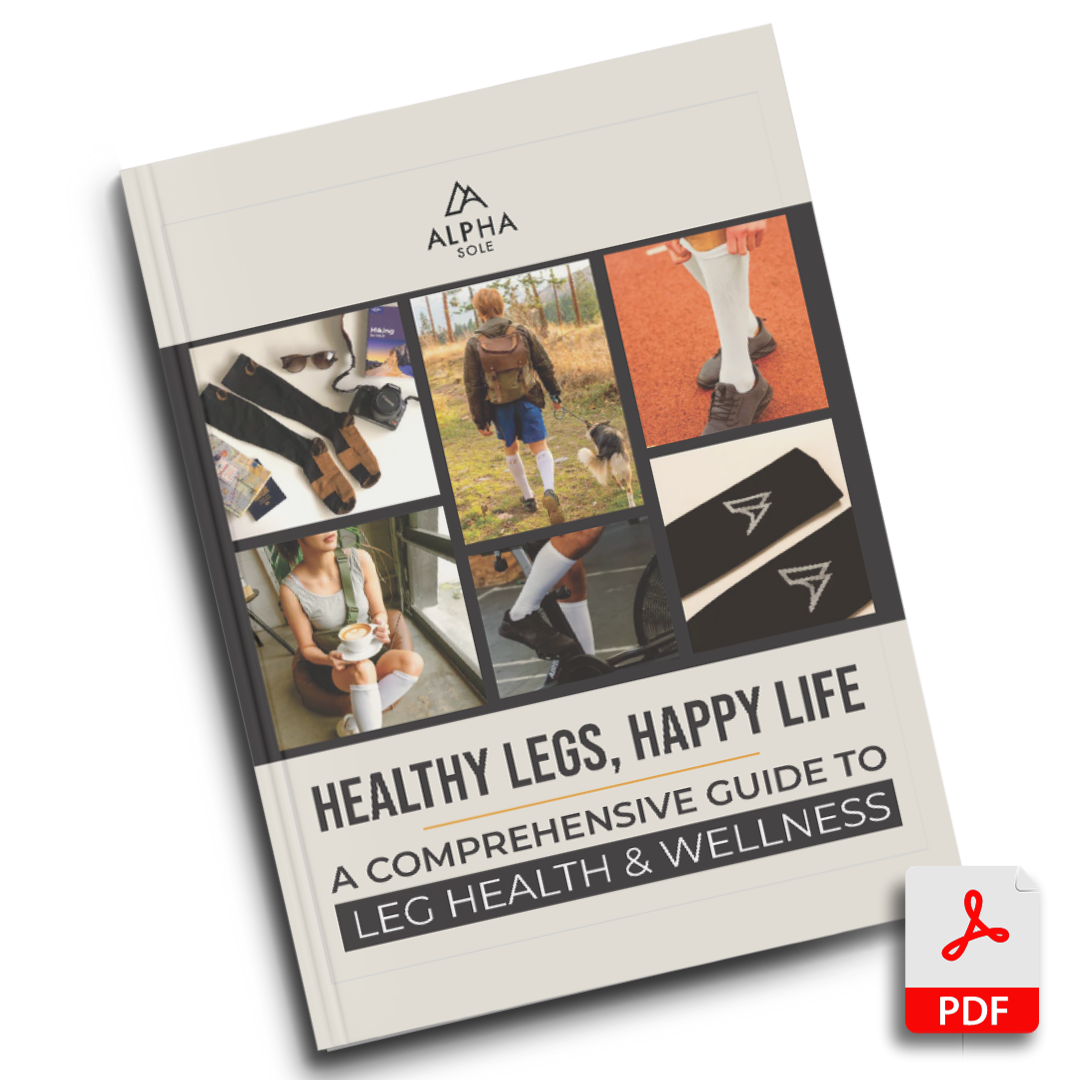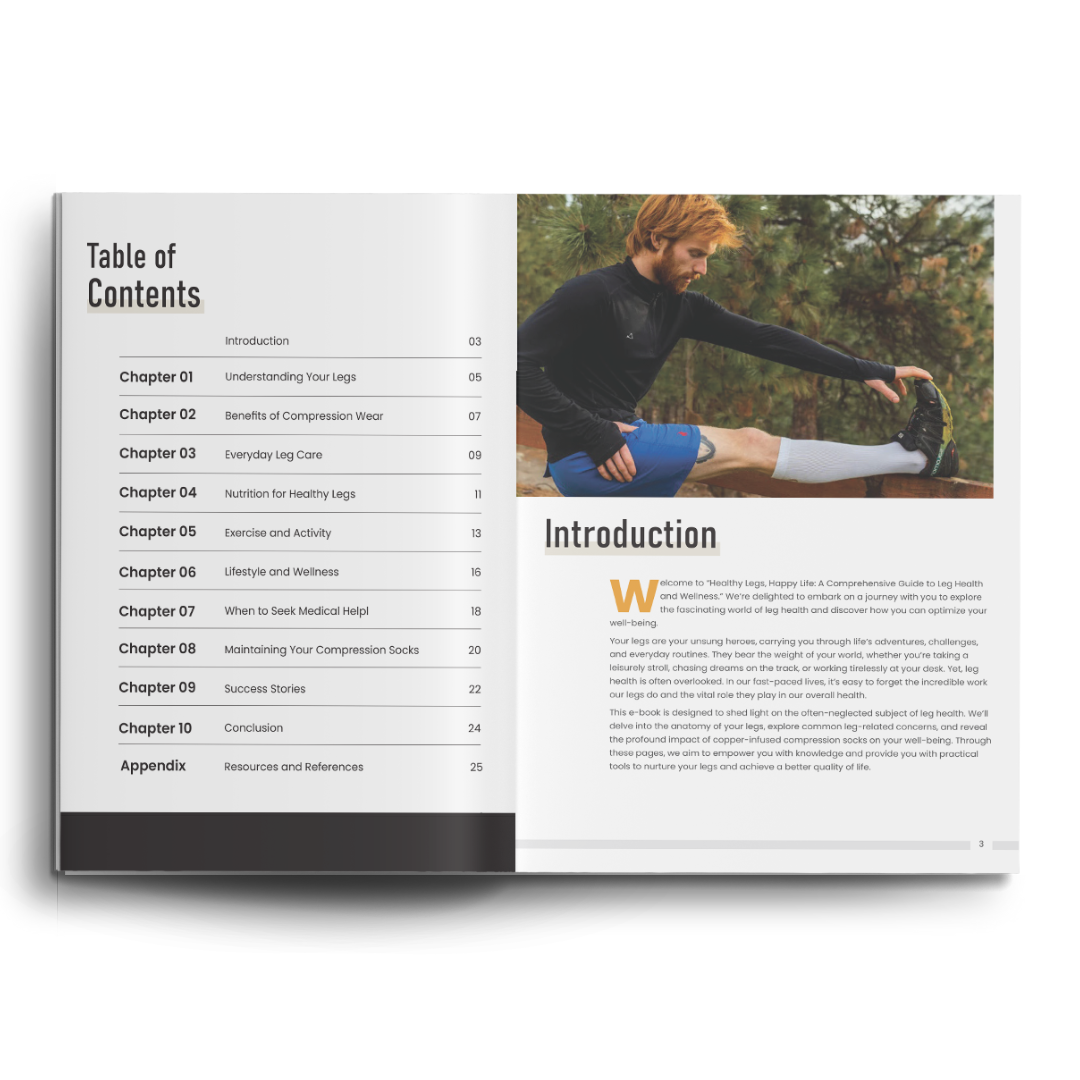 Featured In



COPPER SOCK
NORMAL SOCKS