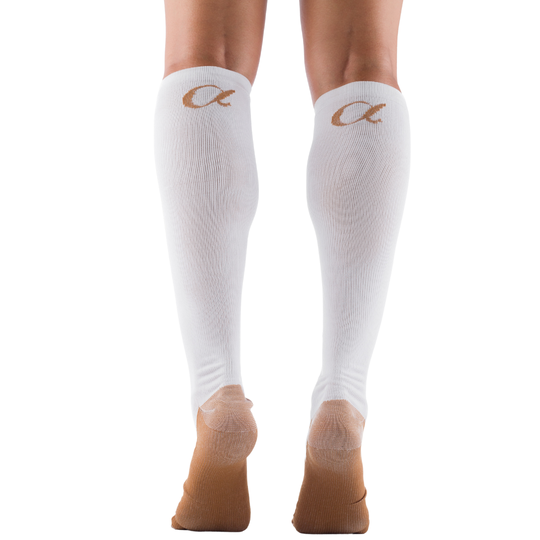 The difference between these compression socks and others that I've tried is astonishing! It truly is like night and day. It's amazing how easy and simple it is to put them on (and take them off) and feel the pain vanish. They also offer size small-xxxl...FINALLY a company that is inclusive of wide calves.

Their socks are proven to improve blood circulation, swelling, revive tired feet and legs and control odor using brand new copper infused technology! They also come in a range of sizes for all body types and they are 100% machine washable. 

One small downside is they don't offer a ton of colors/patters - hopefully soon!